The Department of Transportation Engineering and Management (DTEM) established under the Faculty of Civil Engineering. The department has distinction of being the first in the nation to offer a formal B.Sc. degree course in Transportation Engineering. At present the total enrolment of students is 321. Seven Sessions from 2002 to 2011 has already been graduated.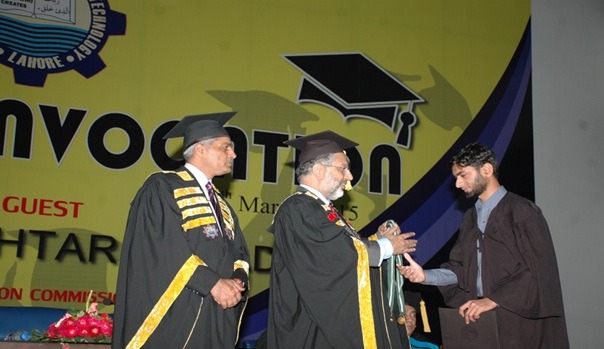 The establishment of this department is to improve existing transportation infrastructure for safe and timely movement of people and goods and to develop human resource. This can be achieved by the application and development of advance technologies, and producing transportation professionals capable of planning, designing, constructing, managing, operating, and maintaining various modes of transportations namely airways, seaways, highways, railways and pipe ways.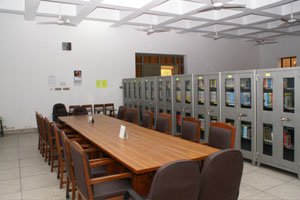 Courses of Study
The department offers the following courses of studies:
Bachelor's degree course in Transportation Engineering,
Master's degree course in Transportation Engineering.
Ph.D.in Transportation Engineering
The bachelor's degree course emphasis on the understanding of the fundamental concepts and principles those constitute the basis of transportation engineering. The course consists of lectures, design/practical work, laboratory/field investigations, presentations and final year research project. Field survey camp is also a part of the B.Sc. degree program. The general areas include: Mathematics, Technical Drawing, Computer Programming, Probability and Statistics, Basic Civil and Environmental Engineering. The major core courses offered are: Construction Materials, Management and Machinery, Geotechnical Engineering, Transportation Planning, Transportation Engineering, Management and Practice, Transportation Economics, Multi-Modal Logistics, Transportation Modal Engineering, Highway Engineering, Traffic Engineering and Safety, Railway Engineering, Airport Engineering, Harbour and Dock Engineering, Pavement Design, Transportation Asset Management, Geomatics Engineering for Transportation.
The Master's degree course is offered on Full-time basis/day classes. The emphasis is laid on introducing the modern trends/techniques and advanced knowledge in the field of transportation engineering.
Laboratories and Other Facilities
The department has various dedicated laboratories those include Geo-materials, Transportation Materials Improvement, Transportation Computer Aided Design, Asphalt and Concrete Mix Design, Transportation Engineering Basic, Traffic Engineering, Motor Vehicle Examination, and is in a process of establishing Railway Engineering, and Geomatics Engineering Labs. In addition, the other relevant laboratories required for teaching are shared with the Civil, Electrical, Mechanical, Environmental and Geological Engineering Departments. The department is using latest state of the art software and tools for teaching and training purposes. The department has a well-stocked library with a large number of latest relevant books, journals and research publications.
Training Courses and Seminars
The department organizes special lectures, training courses/workshops, national and international seminars on regular basis. These activities are demand driven and are carried out for students, faculty, private and governmental organizations.
Research, Consultancy and Collaboration
Due to expertise of transportation engineering faculty, various public and private sector organizations frequently approach the department for consultancy services. The faculty members are actively engaged in research and regularly present/publish their papers in national and international conferences/seminars/journals. Some of the major organizations that the department works in collaboration with includes: National Highway Authority (NHA), Saadullah Khan and Brothers (SKB), National Transport Research Centre (NTRC), Planning and Development Department, Government of Punjab, Pakistan Railways, Punjab Traffic Police, City Traffic Police Lahore, National Highway and Motorway Police (NH&MP), Lahore Chamber of Commerce and Industries (LCCI), Civil Aviation Authority and Chartered Institute of Logistic Transport Pakistan (CILT), All Pakistan Road User Association (ARUP) etc. The industry also offers scholarships, internships and practical training to the students.
DEPARTMENT MISSION
Our mission is to produce high quality graduates in the field of Transportation Engineering, carry out research at national and international level, inculcating professionalism in our graduates, provide advisory services at national level.
Program Education Objectives(PE0s)
Solve complex problems related to Transportation Engineering.
Apply concepts of economy, environmental friendliness and sustainability in the practice of transportation engineering.
Become sound professionals capable of working with integrity and commitment with due consideration to ethical norms of society.
Provide services to society and engineering community or to uphold entrepreneurship through communication skills at national and international level
Program Learning Outcomes (PLOs)
Engineering Knowledge
Problem Analysis
Design/development of solutions
Investigation
Modern Tool Usage
The Engineer and Society
Environment of sustainability
Ethics
Individual and team work
Communication
Project Management
Lifelong Learning